What's New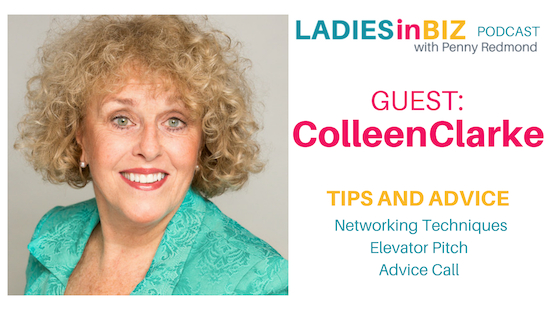 Ever wonder how to network and build professional relationships that count?
Or how to have a great elevator pitch and a successful advice call? Our guest Colleen Clarke has the answers to all those questions and so much more.
---
Many of these topics are available for one hour Lunch and Learns, Webinars and break out sessions at conferences
***NEW*** Building Trust Through Positive Communication
Trust has to be earned, it is not a given. Individuals and organizations inadvertently or on purpose, take actions or make decisions that destroy or build trust. Using positive communication, strategic planning and collaboration, understanding how different generations want to be treated and trusting in your leaders heightens respect which builds trust. Effective, positive communication is the cornerstone to sustainable, respectful workplaces and beyond…relationships.
Course Outline
Identify what builds trust and trust destroyers
Explain communication processes, modalities and preferences
Learn the importance of positive communication through its nuances of empowering phrases and high and low energy words. Learn how to be a stellar listener so as to build trust with colleagues and leaders
Examine how different generations build trust and their preference for communication
This course, no matter its length is appropriate for all levels within an organization.
---
Weather you work in a corporation or an entrepreneur you will want to hear Colleen's tips, success stories and processes.  >> more
About Colleen Clarke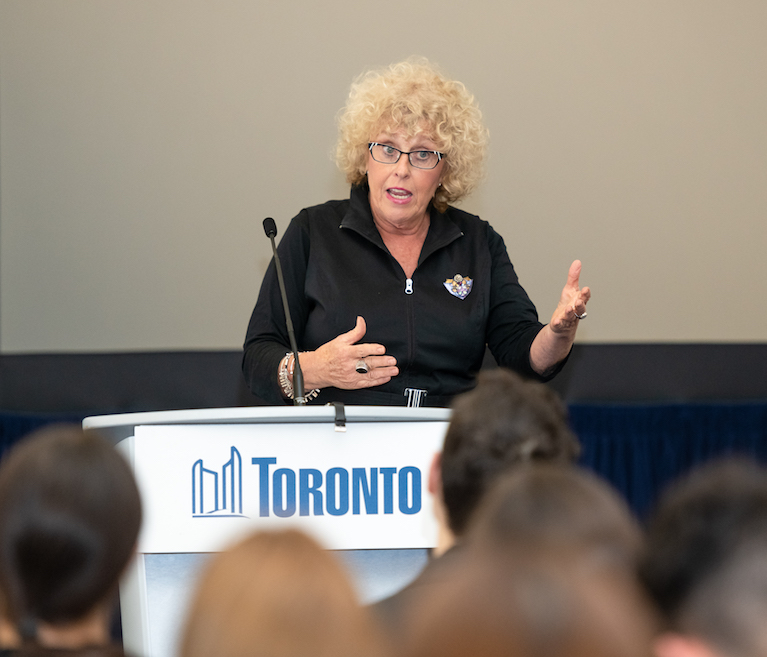 COLLEEN CLARKE is a highly recognized career specialist, corporate trainer, and public speaker in the areas of career management and transition, communication and networking. For the past 20+ years she has inspired and counselled thousands of people in groups and individually to maximize their career and workplace potential. Colleen graduated from the first class of coaching students from the Adler Institute as a certified Workplace Coach.
In 1990 Colleen founded a not for profit organization for unemployed business professionals called E.A.R.N., the Executive Advancement Resource Network. Over the 10 years she administered and facilitated Canada's most recognized support group, over 7000 job seekers benefited from the weekly motivational and educational meetings and workshops. The group continued until 2007.
Colleen is a qualified MBTI Step 1 & 2, Personality Dimensions, True Colours and
EQ-i2.0 facilitator.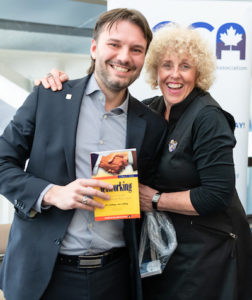 She is the author of Networking How to Build Relationships That Count and How to Get a Job and Keep It.Whether speaking or writing, Colleen insightfully and humorously shares with her audience the practical insights and "hands-on" approaches and techniques she has developed as a motivational leader.
Often quoted in magazine and news articles and columns, Colleen has numerous radio and television interviews to her credit as well. She contributes monthly to The Globe and Mail's Nine to Five career/workplace column and wrote regularly for Workopolis.com. She is the Networking Guru on BizTV Canada. Colleen was a career advisor on Oprah's OWNetwork program "Million Dollar Neighbourhood" in 2013.
Whether coaching, counselling or training, Colleen exudes the passion and knowledge she has for her subject matter with humour and inspiration.
Off hours you will find Colleen on the Board of Directors for the Ontario Association of Career Management, a committee member for Division 55's Community Police Liaison Committee and an active member of the Toronto Beaches Lion's club. She is also a volunteer with the CNIB's home visit program.
Colleen Clarke
416-686-3079
csc@colleenclarke.com